Experience the New Volvo EX30, offering big electric performance in a compact package.
Place your order today with Finlay Motor Group for a competitive price starting at €44,995 and enjoy an impressive electric range of up to 480 km. Accelerate from 0 to 100 km/h in just 3.6 seconds and effortlessly park with Park Pilot Assist.
Immerse yourself in the luxurious ambience themes inspired by Scandinavia and take advantage of smart storage solutions and a versatile boot for added convenience and comfort.
Our smallest ever SUV
Electric range
Up to 480km
Charging time
(fast charge 10-80%) 26.5min
Energy consumption
(per 100km) 15.7kWh
Acceleration
(0-100 km/h) 3.6s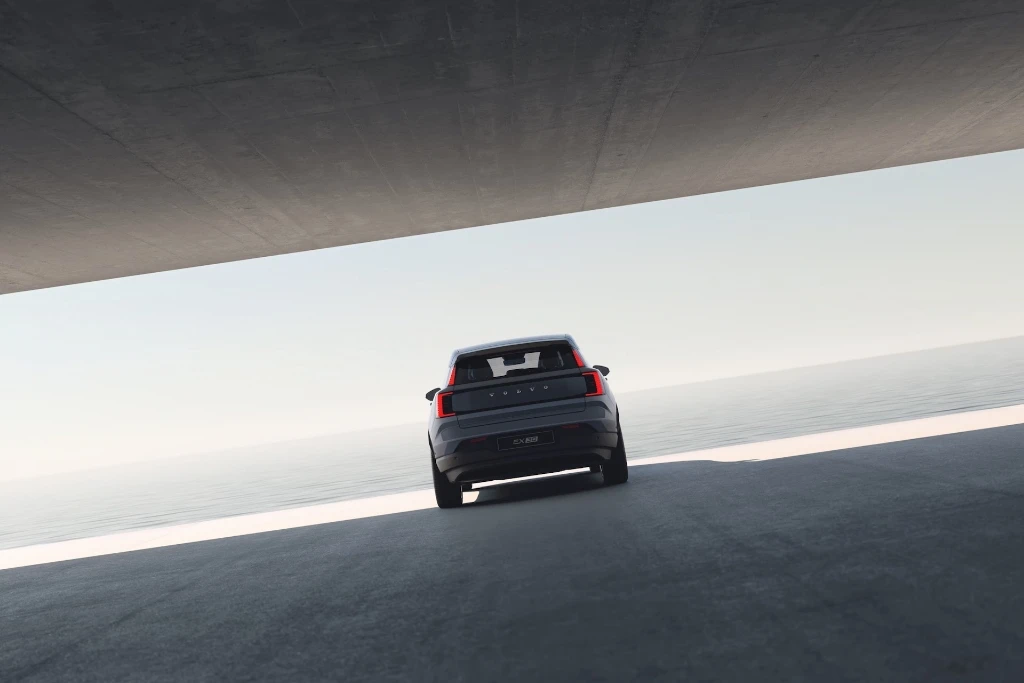 Volvo EX30 at a glance
Soundbar

The stylish soundbar is the centrepiece of a high-performance audio system.

Ambience themes

Five illumination and sound themes conjure the ambience of Scandinavia.

Park Pilot Assist

The EX30 can park itself, steering, accelerating and braking for you.

Smart storage solutions

Practical storage solutions and a versatile boot add convenience and comfort.
Recycled. Renewed. Refined.
We've crafted four nature-inspired interiors for the EX30. They blend beautifully colour-coordinated upholsteries and décor made from renewable and recycled materials.
Materials
From debris to décor.
Designed to have the smallest carbon footprint of any Volvo car to date, the EX30 uses renewable and recycled materials in new ways.*
Responsible design
A minimalistic design approach and efficient use of materials helped us reduce or eliminate waste.
Exterior materials
Around 25 per cent of all aluminium, 17 per cent of all steel and plastics used in the EX30 are recycled.
Interior materials
Around 30 per cent of décor parts use recycled plastic, plus recycled and renewable surfaces.
*Based on lifecycle CO₂ footprint over 200,000 kms of driving using EU27 electricity mix and related to globally available products.